Dorothy Roelf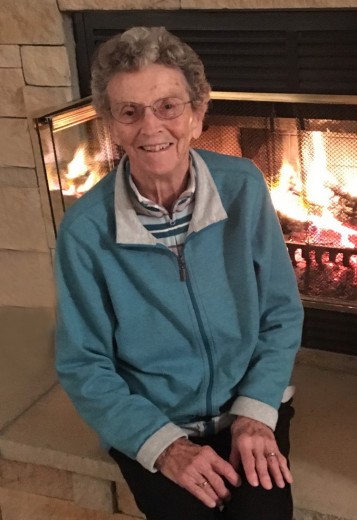 Dorothy Pauline Roelf, 94, of Englewood, Colorado, formerly of Allison, passed away Monday, June 29, 2020, at Sky Ridge Medical Center in Lone Tree, Colorado. She was born September 1, 1925, to Levi Thomas and Eunice Grace (Needham) Buroker.
  Pauline graduated from Allison High School.  She furthered her education at Hamilton Business College in Mason City.  Pauline was united in marriage to Robert Eugene Roelf on February 22, 1948, in Allison, Iowa.  She was the librarian at the Allison Public Library for several years.  Pauline was a life member of the Allison Congregational Church in Allison, where she was a member of the Women's Church Auxiliary and taught bible school and Sunday school.  She was also a member of Amvets and was a Girl Scout leader.  Pauline enjoyed gardening, being a part of sewing and knitting groups and spending time with her family.
Pauline is survived by her daughter Mary (Roger) Layton of Dillon, Colorado, son Grant (Karin) Roelf of Las Vegas, Nevada, daughter Linda (William) Dunkelberger of Lake Ozark, Missouri, eight grandchildren, 21 great-grandchildren, along with numerous nieces and nephews. She was preceded in death by her parents and husband Robert Roelf.
A funeral service will be held at 10:30 a.m., Wednesday, July 8, 2020, at the Allison Cemetery.  Family and friends should bring a chair and social distancing should be maintained.  The Sietsema Vogel Funeral Home of Allison is assisting Pauline's family.  
Visit Funeral Home Name by clicking here.
Category:
Tribune-Journal & Star
101 N. Main St.
P.O. Box 788
Clarksville, IA 50619
Phone: 319-278-4641
Mid-America Publishing
This newspaper is part of the Mid-America Publishing Family. Please visit www.midampublishing.com for more information.