Dixie Spain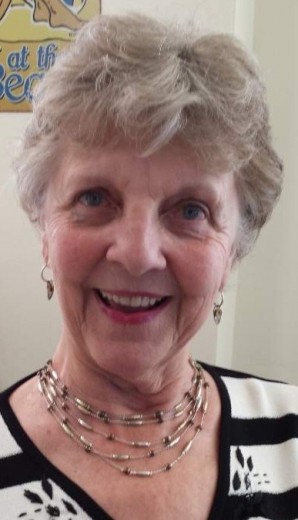 Dixie Spain passed away on December 22, 2022. This wonderful woman was born Minerva Dixie Dieken, on August 9, 1938, to Elmer and Marlys Dieken of Dike. She soon became known to the world as Dixie Dieken from Dike. While growing up, Dixie loved to play piano and sing with her dad, particularly hymns in church throughout her childhood. She also loved sports, and was a high-scoring basketball star for the Dike Bobcats. Dixie married Harold Lindeman, from Parkersburg on August 23, 1957. They had two children, Leah and Dean. In 1971, they relocated to Addison, Illinois, before moving to Marion, IA in 1972. Due to Harold's ailing health condition, they moved back to Butler County Iowa to be near family. After Harold passed away in 1976, Dixie and her children moved from the family farm into Clarksville. In 1977, she married John Spain, of Parkersburg. In the following 40+ years, Dixie embraced her stepfamily, traveled with John, and was the bookkeeper for Spain Acres. She was a loving mother, grandmother, and great grandmother. In her retirement years, Dixie continued to enjoy playing piano, and listening to music, bowling, and playing cards with friends. After she relocated to Parker Place in 2016, John passed away in 2018. In 2020, she moved to Maple Manor, in Aplington. Dixie always cherished her family and friends very deeply, and always had a smile. Her sweet nature and sincere charm will be immensely missed.
Dixie is survived by her daughter Leah VanderHolt (Gregg) of Parkersburg, and son Dean Lindeman (Teresa) of Des Moines; stepchildren, Jackie Hager (Bill) of Parkersburg, Steven Spain (Beth) of Mooresville, North Carolina, and Connie Wollschlager (Jim) of Lakeville, Minnesota; sister, Marcia Andersen of Cedar Falls, and brother Mike Dieken (Karen) of Dike; three grandchildren, four step grandchildren, four great-grandchildren, and four step great-grandchildren; along with nieces, nephews and many other relatives and friends.
A "Celebration of Life" will be announced at a later date.
Category:
Tribune-Journal & Star
101 N. Main St.
P.O. Box 788
Clarksville, IA 50619
Phone: 319-278-4641
Mid-America Publishing
This newspaper is part of the Mid-America Publishing Family. Please visit www.midampublishing.com for more information.