Beth Williams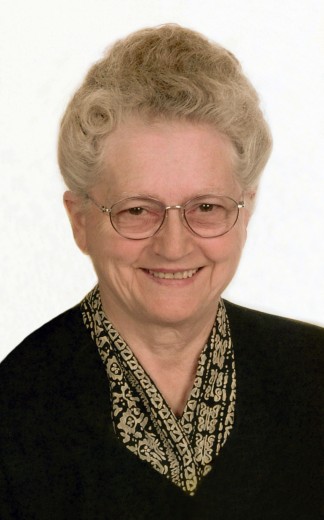 Betty E. Williams, 88, of Allison, passed away Tuesday, October 5, 2021, at the Waverly Health Center in Waverly. She was born November 22, 1932, in Kesley, to August and Anna (Meinders) Brinkman.
Betty attended country school and graduated from Aplington High School, class of 1950. She was united in marriage to Richard "Bud" Williams on September 21, 1954, in Cedar Falls. Betty was in fellowship at the Hitesville Gospel Hall in rural Aplington. She accepted Christ as her personal savior on August 25, 1942. Betty also volunteered at the Allison Food Pantry. She enjoyed playing cards, puzzles, gardening, canning, baking and coffee time with her friends. Betty also enjoyed knitting and made afghans for all of her grandchildren. Family was very important to Betty and she loved spending time with her children and grandchildren.
Betty is survived by her daughter Connie (Bob) Opperman of Allison; son Jeff (Rhonda) Williams of Allison; grandchildren Tony (Macy Hippen) Opperman of Allison, Tyler (Tasha) Opperman of Allison, Mitchell Williams of Allison, and Stephanie Williams of Allison; great grandchildren Alexis, Mia and Remy Opperman; brother-in-law Don Williams of Manchester; along with several nieces and nephews.
She was preceded in death by her parents, husband Richard "Bud", sister and brother-in-law Pauline and Edwin Meyer, sister-in-law Karen Williams, and sister-in-law and brother-in-law Norma and Larry Stanek.
Visitation was held from 3:00 p.m. until 6:00 p.m., Sunday, October 10, 2021, at the Sietsema Vogel Funeral Home in Allison. Funeral services were held at 10:30 a.m., Monday, October 11, 2021, at Hitesville Gospel Hall in rural Aplington. Burial took place in the Allison Cemetery. If you would like to send your condolances click here.
Category:
Tribune-Journal & Star
101 N. Main St.
P.O. Box 788
Clarksville, IA 50619
Phone: 319-278-4641
Mid-America Publishing
This newspaper is part of the Mid-America Publishing Family. Please visit www.midampublishing.com for more information.