Barbara Frances Brockway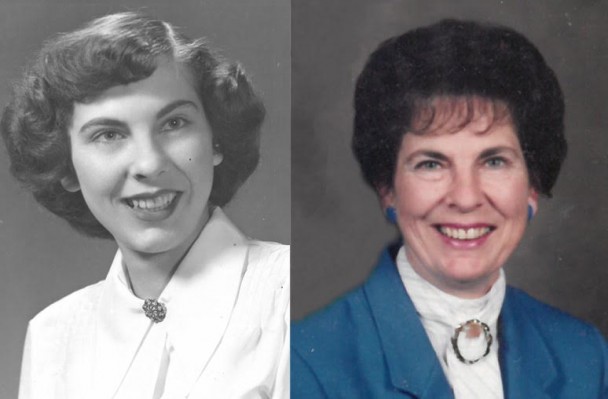 Barbara Frances Brockway (Clemens) passed away from a fall, which led to a cerrebreal hemorrhage, on August 29, 2020, at the age of 87 at her home in Medina Ohio She was born on January 31, 1933 at her Grandmother's home in Dumont, Iowa, to the late Forrest and Ruth (Hutchinson) Clemens. She lived in Cedar Rapids to age of 12 when she moved to Ohio when her father started to work in Cleveland. She has lived in Columbus, Ohio, Celebration, Florida, and the past 50 years in Medina, Ohio. Barbara was an accomplished pianist and was the first student to ever accompany the Parma Schaaf High school choir and soloists. She attended Ohio Wesleyan and then transferred to Kent State to be near Ron. She directed the Chi Omega choir in a huge Northern Ohio sing off at Kent State to win the first place award for the best choral group. She married her sweetheart, Ron Brockway, who was in his senior year at Case Institute. After graduation Ron was drafted and served in Germany during the cold war. Barbara traveled to Germany and they lived off base for Ron's tour of duty. They were able to travel extensively—Berchtesgaden in the Bavarian Alps, Austria, Switzerland, Italy, France and Holland. She and Ron were together for over 70 years. Barb was a stay-at-home mom where she did a wonderful job rearing Dave (Karen) Brockway of Orlando, Mark (Suzanna) Brockway of Atlanta and Valerie Brockway of Medina. She adored her grandson, Eric (Mary) Brockway of Nashville, granddaughters Jill (Pat) Hurto of Columbus, and Kara Brockway of Orlando, and she loved her new great granddaughter, Emmy. She lived in Worthington (Columbus), Ohio for a few years before moving to Medina. In Medina she was a member of the football mothers club and the Medina Band Parents club. She was very instrumental in the passage of the bond issue for the new 10,000 seat Medina Stadium Complex. She sang in the Church choir for over 30 years. She was active in the local Red Cross, where she oversaw the Medina Hospital Volunteers for over 25 years. In later years Barb traveled with Ron to hundreds of trade shows in many major cities in North America. And for 20 years she accompanied Ron to Riverside CA on business trips where she took care of her Aunt Frances Johnson (Hutchinson)formerly of Dumont and Cedar Rapids IA. After a Minneapolis trade show Barb traveled with Ron to a reunion of cousins at Jean Reed's home, in Dumont Ia. She then took Ron to visit The Little Brown Church in the Vail to reminisce where her mother, Ruth, stood up for 2 weddings. For the last several years Barb played hymns in mini church services at many nursing homes in Medina and Celebration Florida. Barbara was a devoted wife, mother, and grandmother and deserves a fitting tribute. A private burial service was held for her because of these trying times. A memorial service will be held at the United Church of Christ, Medina at a later date.
Category:
Tribune-Journal & Star
101 N. Main St.
P.O. Box 788
Clarksville, IA 50619
Phone: 319-278-4641
Mid-America Publishing
This newspaper is part of the Mid-America Publishing Family. Please visit www.midampublishing.com for more information.