Aaron James Miller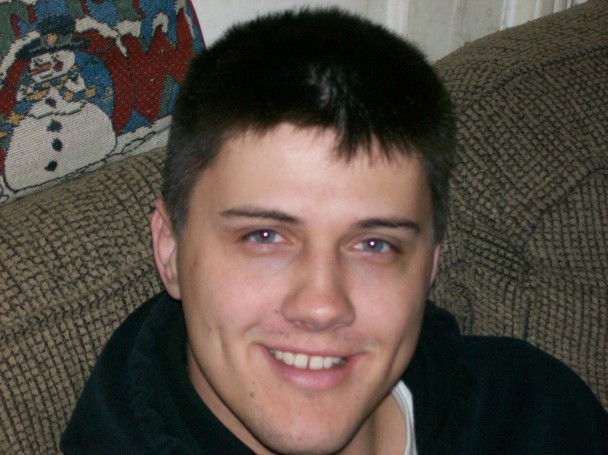 Aaron James Miller, 37, of Waverly, Iowa, was born the son of Donald Joel and Sandra Rae (Ackerman) Miller on April 9, 1983, in Iowa City, Iowa. He was baptized and confirmed at the Community Methodist Church in Clarksville. Aaron graduated from Clarksville High School in 2001. He attended University of Iowa for three years before transferring to the University of Northern Iowa, where he received his Bachelors of Science in Bioinformatics, Biotechnology and Chemistry.
     Aaron was joined in marriage to Shannon Escobar on September 21, 2014. Aaron worked at Orly's and Kwik Star throughout high school and college before beginning work at Nestles in Waverly, Iowa, nine years ago. He received his EMT certification at the University of Iowa and worked for the Clarksville ambulance crew for a number of years.
     His passions lay in debating anything, as he had an opinion about everything; he was eloquent with words and excelled at proving his points of view. He loved his family deeply and enjoyed his chances to spend time with them fishing on the lake, competitively playing Mario Kart and Mario Party, playing cards, and sharing his love of Dungeons and Dragons with his niece; he was an excellent game master and an even better player. And of course, he loved sharing his love of food; Aaron was a skilled cook and enjoyed cooking, as much as he enjoyed savoring eating his dishes and traveling to new places to experience new foods.
     Aaron passed away peacefully on February 17, 2021, at the Cedar Valley Hospice Home in Waterloo, Iowa, surrounded by his family. Aaron is preceded in death by his maternal grandparents, Raymond and June Ackerman; his aunt, Pamela Ackerman, his great uncle, Richard Crosby and his paternal grandfather, Wallace Miller.
     Aaron is survived by his wife, Shannon Escobar; his parents, Donald and Sandra Miller; his sister, Amber (Jeremy) Grantham; his niece, Peighton Grantham; his nephew, Bolton Grantham; his paternal grandmother, Marlene Miller; his mother-in-law, Karla Martin as well as several aunts, uncles and cousins.
     A private family memorial service was held Tuesday, February 23, 2021, at Immanuel United Church of Christ in Clarksville. Pastor Jim Brown officiated the service and Sharon Leerhoff was the organist. Special music, "Borning Cry" and "In The Bulb" was played.
     A Celebration of Life will be held at a later date. Memorials may be directed to the family. Redman Funeral & Cremation Services in Clarksville was in charge of arrangements. Online condolences may be left at www.redman-schwartz.com
Category:
Tribune-Journal & Star
101 N. Main St.
P.O. Box 788
Clarksville, IA 50619
Phone: 319-278-4641
Mid-America Publishing
This newspaper is part of the Mid-America Publishing Family. Please visit www.midampublishing.com for more information.